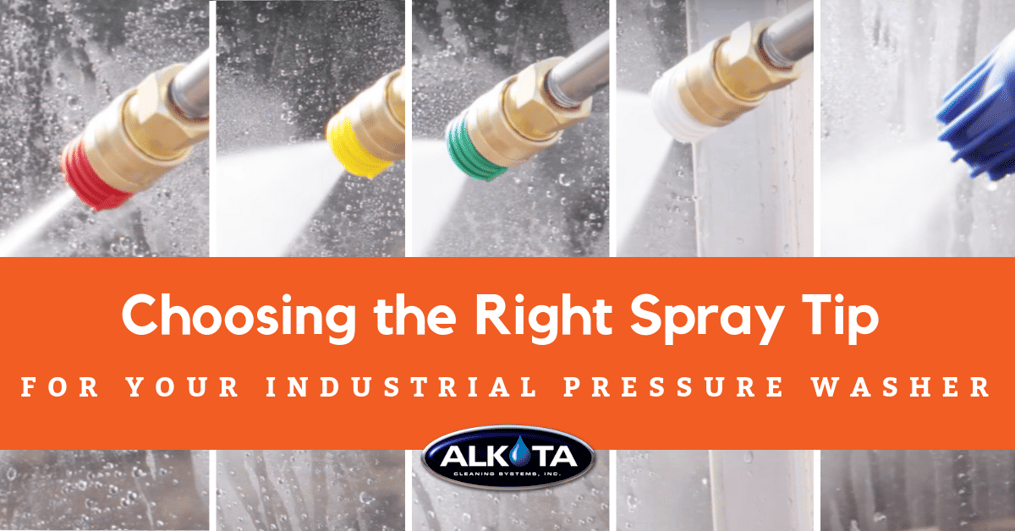 When it comes to choosing a spray tip for your Alkota industrial pressure washer, the options can feel overwhelming.
You might find yourself wondering what difference it makes. A nozzle is a nozzle, right?
Wrong.
Choosing the wrong spray tip can actually cause significant damage to the surface you're cleaning or the pressure washer you are using. That's why it's so important to choose correctly. If you don't, you could end up with an even bigger mess than you started out with—one that might not be so easy to clean up.