BENEFITS: Steam Vs. HOT WATER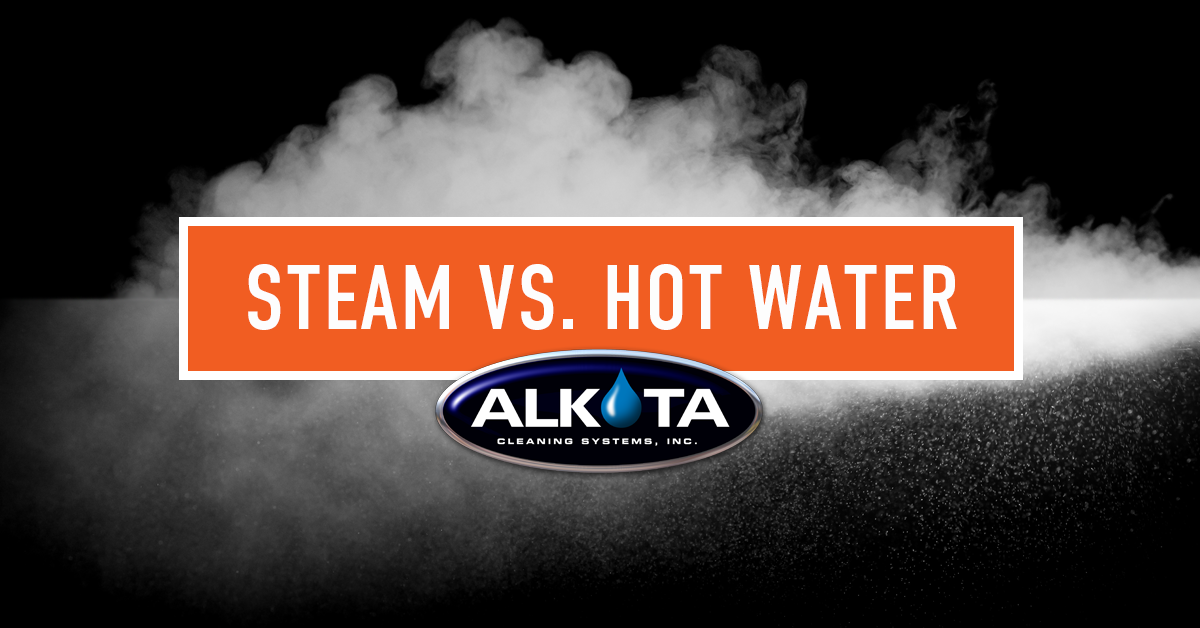 Here at Alkota we are all about educating our current clients and future clients, with the benefit of different pressure washers. Whether it would be cold pressure washer or hot pressure washer. All are created with the needs of the people in mind.
In this part of the series we wanted to discuss the benefits between Steam Pressure Washers and Hot Water Pressure Washers.
Let's further explore.
Steam was the first on the scene, steam cleaning has been around for 150 years. Designed to remove grease and oil from equipment. Steam Cleaners were also used eliminate pathogens on tobacco seedlings. The benefit was keeping the tobacco leaves sanitized and prevent crumbling.
Steam cleaners are great for the delicate processes, that don't require high pressure cleaning. Projects like: degreasing, especially in food grade commercial areas, for sanitizing hog houses, and caked on grease on old tractors. We have built custom steam pressure washer trailers for city crews in trench pipe repair.
No matter the gentle job process, our steam pressure washers are designed with sanitation and safety in mind.
Needing a quick turnaround time on cleaning projects?
Look no further.
Hot water pressure washers are designed to kick grime in half the time. It's designed with our three key focus system: heat, agitation, detergent. Making it a great way to abrasively clean and sanitize projects.
So what should you choose?
It really comes down to your needs, and that one of the first questions we ask when you are looking for a pressure washer cleaning solution. The more details you have on your cleaning needs the better we can match you with a solution, whether it ends up being steam or hot water pressure, we have the cleaning solutions anything you can throw at us.
Ready to find Your Next Pressure Washer?
These two great pressure washers are uniquely equipped with our clients needs in mind. Alkota prides itself on USA made equipment for these specific jobs, and offers quality support.
We encourage you to reach out to your local distributor today. They look forward to hearing about your needs and helping connect you with a solution.