Pressure Washer Critical 50 Hour Rule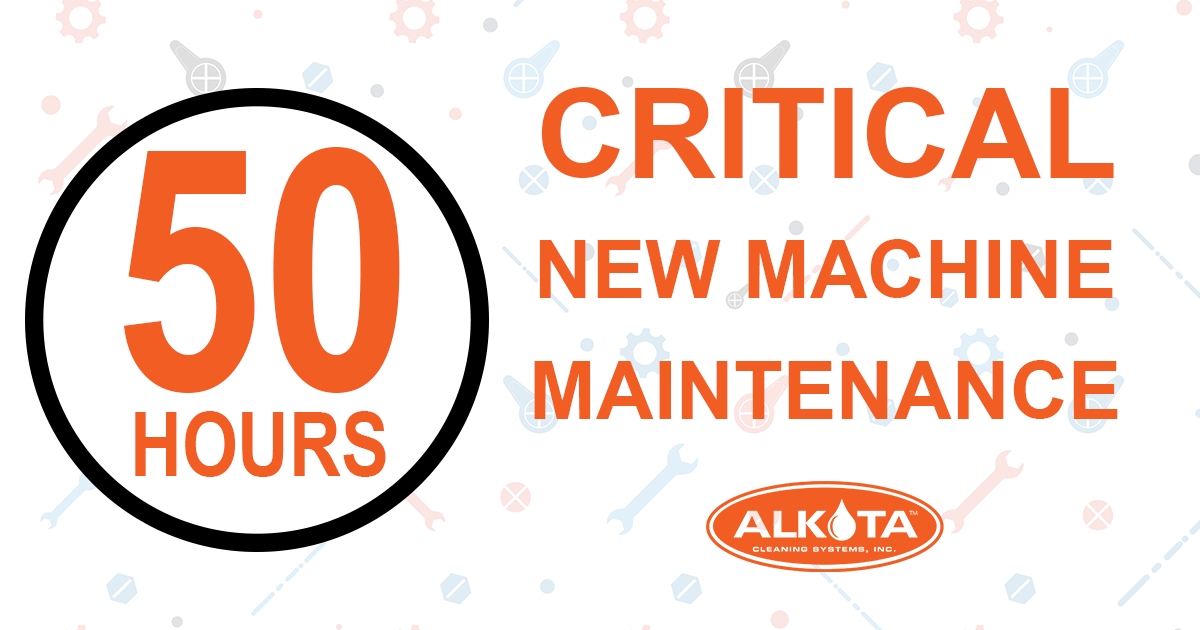 So you just bought a brand new machine and you are ready to watch it perform, but did you know about the Critical 50 Hour Rule?
Here at Alkota we do more than make hot water pressure washer machines. We are all about giving the people the knowledge to keep their machines running in tip top shape. Whether that would be from
troubleshooting
, to different
benefits of machines
, to which
detergents
are optimal; Alkota is here to help.
50 Hour Rule
Most likely you may have heard this information in passing when speaking to a Commercial Hot Water Pressure Washer Dealer, but we believe knowledge is key, so here is a refresher.
After the first 50 hours of a pressure washer machines life, it is critical to the performance of the machine that these steps are done. We suggest doing them all at once.
Pump oil. Obviously oil is critical to the overall function of a machine. After the first 50 hours, pump new oil into your machine to maintain that good clean run.
Engine oil. This is recommended to be replaced as well. Function is important, and with clean engine oil you will have your machine purring.
New Fuel Filter. Debris can get stuck in the filters, causing a drop in pressure and performance. Get this replaced after the first 50 hrs to keep that machine running well.
The steps are not too taxing, and overall fairly simple. However, they are critical to the overall performance of the machine. Doing these steps can help reduce the heavy wear and tear, and give more life to the machine and its parts.
---