Custom Mobile Pressure Washer Trailers for Municipalities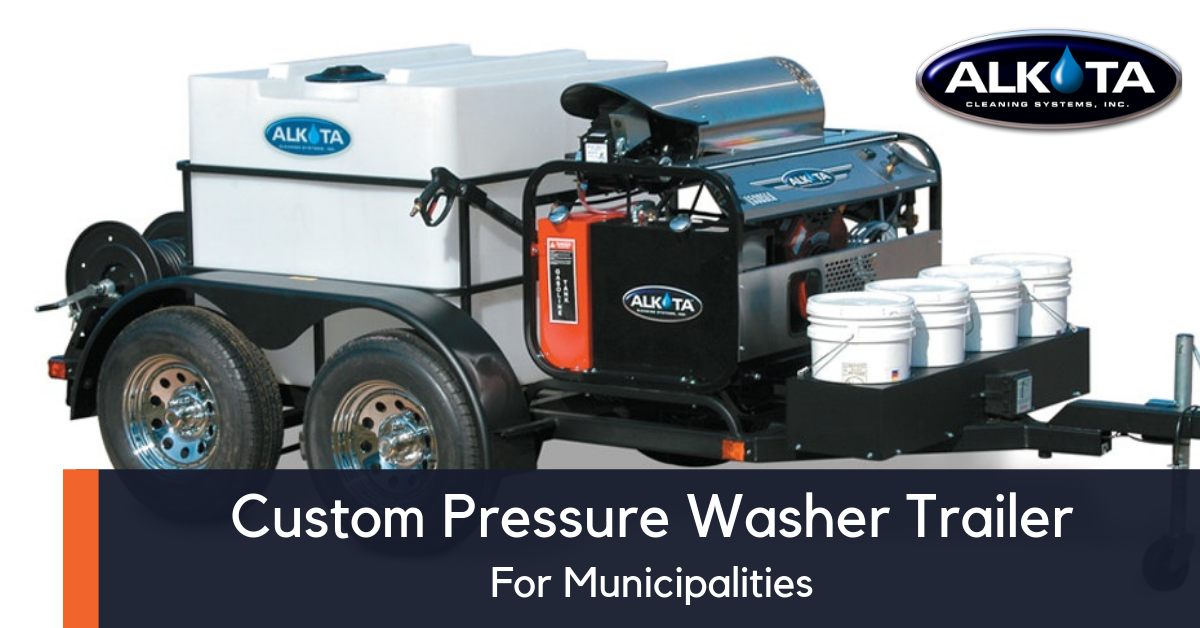 When you have a cleaning task that needs to get done right the first time, you depend upon equipment that will work as hard as you do.
Alkota has been in the cleaning business since 1964, and we understand that certain jobs require a machine with specific specs to do things right. Our focus today is on the custom pressure washer trailers used by many municipalities in the United States and around the world.
We reached out to Erik from Brown's Equipment in Philadelphia, PA, to see how their municipal customers have been using Alkota equipment, including the custom solutions Alkota and our dealers are prepared to create for the toughest of jobs.
Q: What are municipalities looking for in custom pressure wash trailers?

Erik: Everyone needs and wants something different. We have worked on so many different projects.
We've customized machines for washing elevated train platforms and subway platform. This is a situation where they need to send hot water over 400 feet at up to 5 gallons per minute.
We had one customer who needed a solution to drain sewer jetters. Lots of power is needed – 8 to 10 gallons per minute, sometimes even more, to unclog these city street drains.
I can't stress enough that durability is huge; we have helped connect folks with Alkota after using other machines that could not keep up with the use required.

We also get some even more specific needs. For instance, the city of Philadelphia has a Community Life Improvement Program (CLIP) where residents can report graffiti, and a Graffiti Abatement Team will be dispatched to remove the graffiti vandalism. This team had particular equipment needs. Their machine needed to be small and compact to fit down narrow alleyways, but also powerful enough to remove graffiti quickly and easily. We built them this equipment, and we found out that these machines are versatile enough to also be used to clean up streets after a big celebration, like a parade or Super Bowl victory. (Go Eagles, right Jeff?)
Q: What information will a dealer need to best serve a municipality that approaches them for their equipment needs?
Erik: We usually have a conversation about what the organization's goals are, but there are certain bits of information that we always need that they should be prepared to answer.
What are you cleaning? This is the most important question we ask so we can match the job with a machine with the right power (PSI) and volume (GPM) of water.
How many users will you have on a trailer?
Do you need something to clean faster?
Do you need portability and how much?
All these little things help us create a solution that can have a significant impact.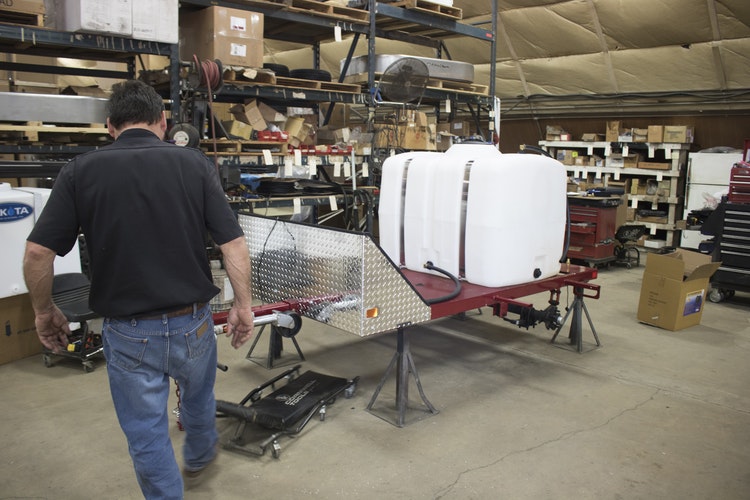 Q: What makes Alkota a good fit for the cleaning needs of municipalities?
Erik: Durability and ease of repair and maintenance are the main factors. Alkota has an excellent track record, and these machines keep on running. When they do need a repair, you can get parts quickly, and often inexpensively, since Alkota is made right here in the United States.

We have sold one machine that is used to thaw the main water inlet for the city of Philadelphia. The worker told me that if this freezes, you'll see it on the news. That's why they run an Alkota Equipment – it must work.
We've seen other brands of machines out of commission for weeks waiting for parts, but not Alkota. Repairs are usually quick, and components are easy to get if needed; that's one significant advantage to Alkota being U.S.-based.
Alkota will also customize many items for your needs, and they go above and beyond in their customer service. The Transit Department in Philly had us match their specific shade of orange, so the trailers really stand out. One trailer was stolen and recovered because an employee on his way home spotted that orange.

As you can tell from Erik's experience, Alkota can make a machine to meet your needs both big and small, from cleaning up after the annual town parade to removing unwanted graffiti to making sure things at the water treatment plant keep running smoothly.
---
If your city requires some new equipment, or maybe something specialized to meet your cleaning needs, we encourage you to find a local Authorized Alkota Dealer here.