Faces of Alkota: David Peterson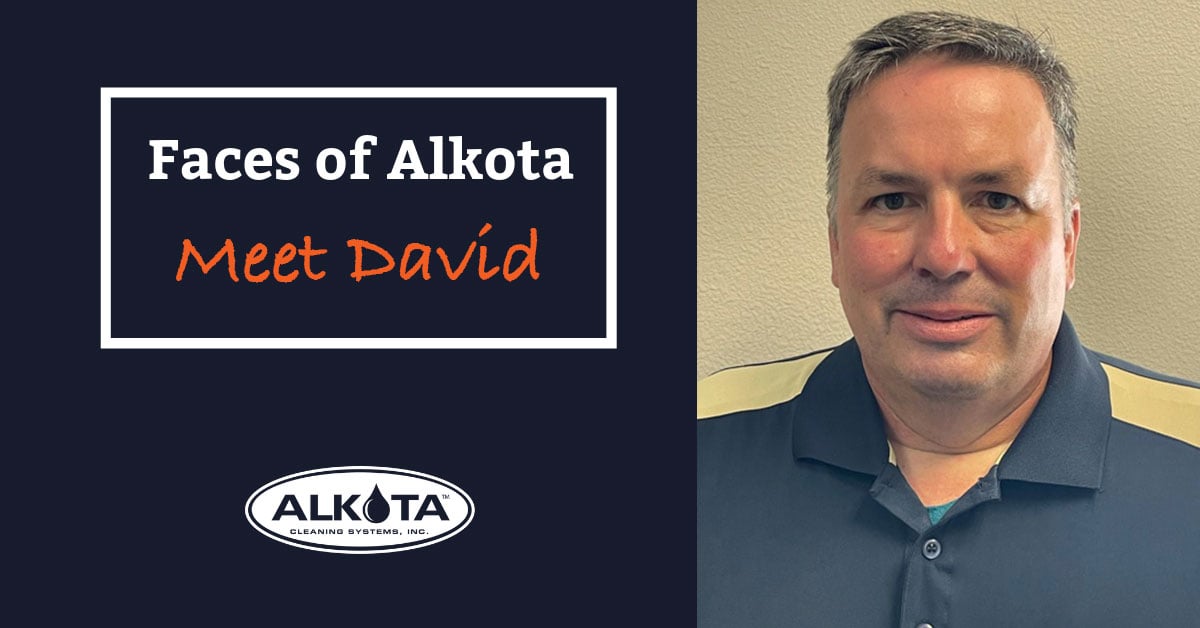 In our continuing series with Faces of Alkota, we wanted to highlight another member of the crew. Here at Alkota we take pride in our connections with our members and spotlighting those that make Alkota what it is every day. Welcome, David Peterson!
David works as our project manager at Alkota. A typical day for David includes product marketing, product development, sales and analysis and reporting, competitive intelligence, strategic account support.
Currently, Davis is learning the tricks of the trade being with inside Alkota. "I'm learning the ropes in a challenging spot in the company. I am now on the inside looking out compared to what I was," stated David. He had been used to the cleaning industry. "I have gotten comfortable with the production side of things by starting in the Customer Service Department and spent time in R&D Department exploring machines." David had also spent time observing the production line, test line, and engineering.
Prior to Alkota David had spent 28 years in the cleaning industry. He dealt with many market brands, experiencing troubleshooting equipment, and solving cleaning needs. He helped find the right products for the correct application. David was instrumental in the demonstrations of equipment. He sold common everyday household machines, to the extreme cleaning of large industrial clients. He also has experience in installing all types of equipment and accessories.
When David isn't working, he enjoys hunting and watching football and baseball. He enjoys time with family: his wife Marcy and his two kids Erin and Brendan.
When asked 'Why Alkota' David stated. "Alkota is a brand that I have sold since the mid-'90s and have great knowledge in all product lines. Dependable equipment built by Americans in the Heartland of the US."
When asked about his favorite machine, David suggested the gas engine EN/HN Series Units. "I had one customer, in particular, that is very big in the Wind Power Industry. I got to learn and know the machine forwards and backward. A simple yet industrial machine that has proven to be very dependable."
---