Faces of Alkota: Denisse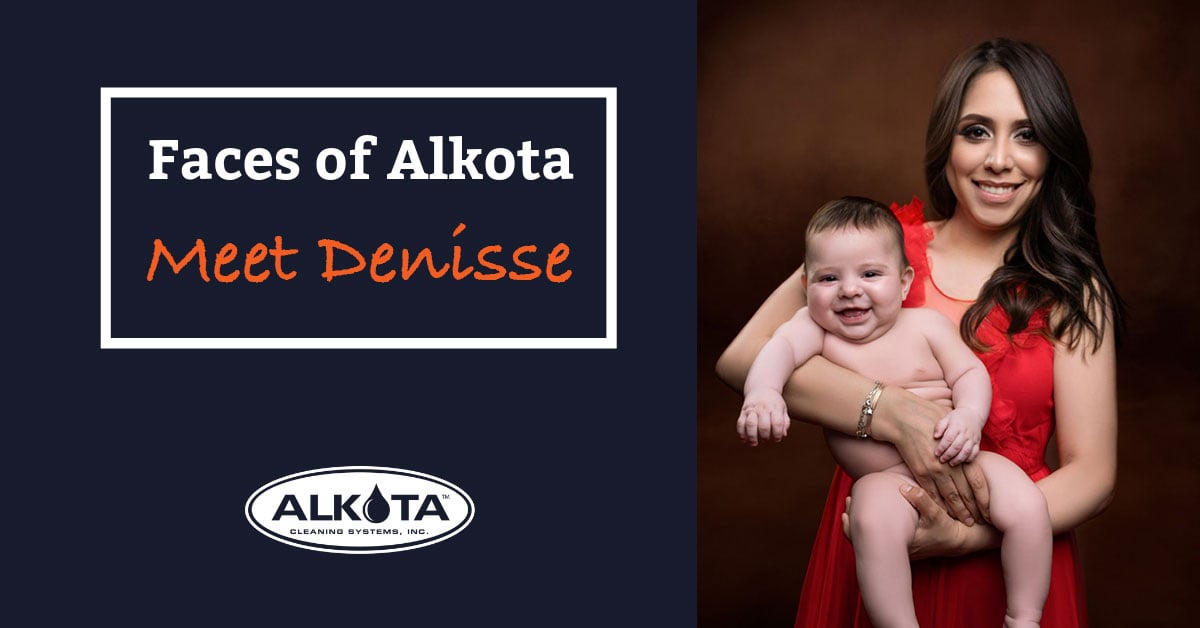 Welcome back to Faces of Alkota, where we get a glimpse into the folks who make up the Alkota team. In this blog, we have the pleasure of introducing you to Denisse Luna, who works in marketing as a graphic designer.

Denisse joined the Alkota team in 2020. Denisse may have the record for the furthest move to the Alkota team. Before joining Alkota, Denisse worked for an Alkota distributor located in Tampico, Mexico, handling their design, working tradeshows, and more! Denisse used to joke with Jeff (Burros) that he should hire her to work in the states; eventually, he invited me to visit and interview; the rest is history! "I was excited about trying something different and moving to another country," states Denisse. Denisse does not love the cold and often misses the beach and warmth back home. Tampico is located on the Gulf side of Mexico.

In her current position at Alkota, Denisse currently heads up all the design and print assets for Alkota. From the annual sales catalog to brochures and flyers and even product photography, Denisse produces all the excellent print assets Alkota uses in marketing products. Denisse attended college in Mexico for a degree in graphics.

When Denisse is not busy designing new materials for Alkota, she stays busy with her six-month-old, Sebastian. Denisse also enjoys binging series on Nexflix; her favorites are mini-series, dramas, and horror flicks. Beyond the Netflix marathons, trips to Wal-Mart and cooking up some authentic meals from home keep Denisse busy.

When asked what she likes about Alkota, Denisse said, "it is a great environment to work in, and I love being able to design every day." And her favorite Alkota machine? "Has to be the X4; we sold a lot of those back home!"
---