Faces of Alkota: Meet Billy Douglas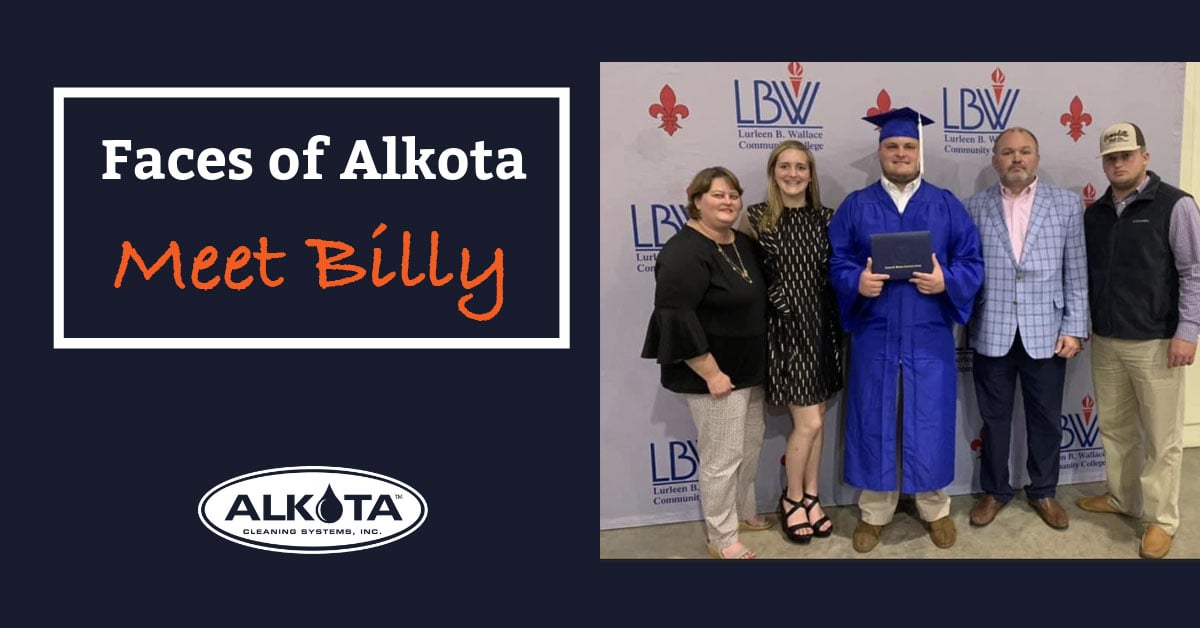 In our continued series with Faces of Alkota, we wanted to highlight another member of the crew. Here at Alkota we take pride in our connections with our members and spotlighting those that make Alkota what it is everyday. Welcome, Billy Douglas.
Billy Douglas is a Regional Sales Manager. Billy manages distributors in the South Eastern Region, and works with trade shows when possible. He is also in charge of looking for new accounts in the region he manages.
A typical for Billy is as follows; multiple phone calls working on quotes and handling issues with distributors. When Billy has to travel, he spends time with distributors. He works with them and their employees to fill the needs of the customers.
Prior to working with Alkota, Billy worked at Carquest Tools and Equipment. He worked in the sales and service of Equipment. After Carquest was purchased by Advanced, he transitioned into the Commercial Accounts Manager role.
When Billy isn't working, he enjoys traveling and spending time with his wife and 3 kids.
When asked why Alkota Billy stated, "Alkota is truly a family atmosphere, all the way down to our distributors, who have become some of my best friends in life." Billy was asked what his favorite Alkota machine is, which is his old 3112, an equivalent to a 311x4 today. Billy stated, "I like it because it's a 115Volt, and I can easily use it around the house."
---