Faces of Alkota: Meet Brian Lansdowne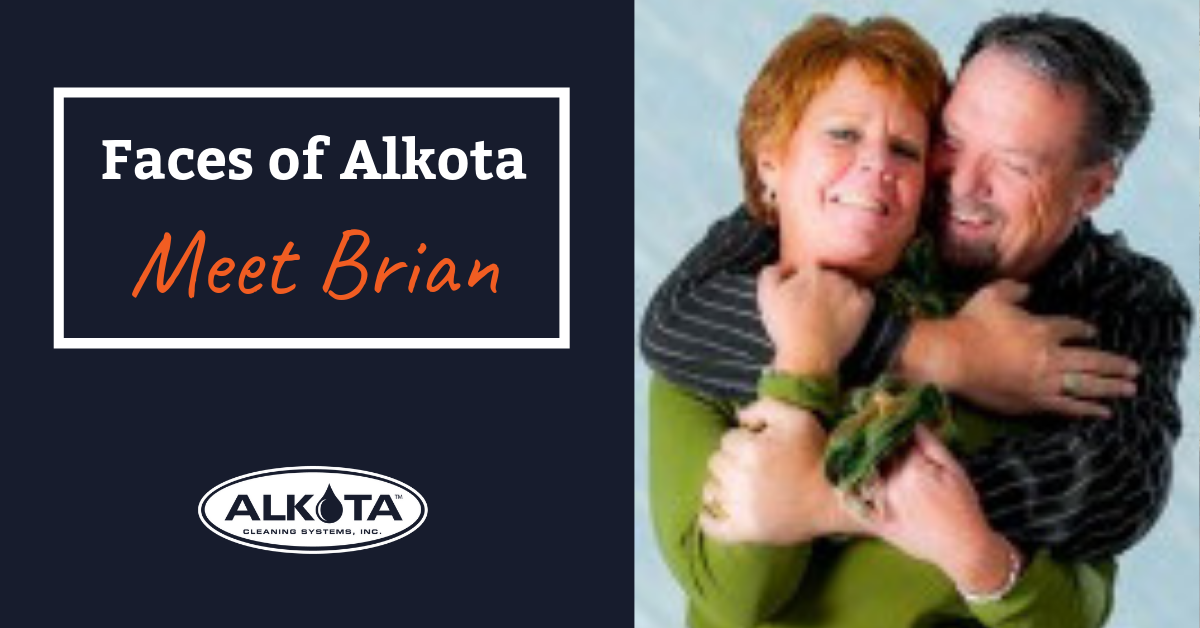 Today on Faces of Alkota, we talk with Brian Lansdowne, the passionate dog owner, muscle car restorer, world traveled electric engineering guru.
A WORLD OF EXPERIENCE
Brian, a South Dakota native, has always enjoyed manufacturing and electrical design. "My first job was right out of high school at a conveyer manufacturer. Soon after started attending night classes to get my engineering degree," says Brian.
"After getting my degree, I joined a firm that design chemical cleaning equipment, mainly scrubbers for helping clean smokestacks of coal power plants. My job took me all over the world, one of the most memorable places was Trinidad," Brian recalls. "I woke up in the morning to monkey swinging in the trees outside my window". Brian's travels have also taken him to Puerto Rico about a half dozen times to work on a cleaning system for a water treatment plant.
Brian is glad to have all that travel behind him now, "I don't miss travel at this point," states Brian. In his first 6 years at the chemical equipment job, his work had taken him to every state in the country.
"After twenty-seven years of travel and doing the same thing I figured it was time to find something less hectic." So Brian headed back to South Dakota from Okoboji, Iowa. Before joining the Alkota team, Brian worked for a backup generator company and was able to work on some notable projects. "We helped design back up for windmills, and cloud storage facilities for Google and Microsoft. One project had five thousand amp circuitry, that was eight cables the size of your wrist."
HIGHLIGHTS AT ALKOTA
Brian joined Alkota just over a year ago. "I moved back to Beresford about twelve years ago and worked in Tea for a while, I was getting tired of the commute, and I found this position at Alkota."
"My primary job is electrical system design. I also help in the shop with troubleshooting and also help to make sure our manufacturing equipment stays in working order." When not out in the shop, you can often find Brian on the phone, helping customers.
"I get a lot of satisfaction out of helping customers fix equipment, it is one of the most rewarding parts of the job," Brian recalls one support call in particular. "I had a customer call who's husband had suffered a stroke, and she need help to get the pressure washer up and running for their business. "We talked for multiple days a few hours at a time, I walked her through each wire and connection and she got it running!" She called a few days later and thanked Brian for his help and patients and admitted she had no idea what she was doing. Brian was happy to help.
Brian loves the friendliness of his co-workers at Alkota. "There is not really pressure; everyone is chipping in and willing to help each other. People are happy to explain how the Alkota process is done, and no one is too good to talk to you".
When asked what Alkota product, Brian enjoys working on most, he mentioned the multi-gun projects without much hesitation. "These machines are high tech. Pressure and motor speeds are being controlled dynamically with a PFT instead of valves, it always runs how it should, and the customer has one less thing to worry about". Learn more about our custom pressure washers here.
Downtime
When Brian gets home, he is greeted by this white German Shepard, Sky. Sky is Brians sixth dog from over the years. Brian has enjoyed 10 years of marriage to Penny, and they enjoy living in Beresford. When he's not walking Sky, you can find Brian working in his garage on the restoration of his 1970 AMC AMX, he also enjoys home improvement projects. When fall rolls around you can find Brian deer hunting on his families land near the Big Sioux River.
In wrapping up, we had to know, what Brian loves pressure washing the most. "I enjoy washing my deck and car parts." It sounds like an Alkota hot water pressure washer would make quick work of these tasks.
---
If you want to learn more about working for Alkota Cleaning Systems or Our equipment, please reach out. We love hearing from our customers.