Faces of Alkota: Meet Dan Schoellerman and Wayne Overhulser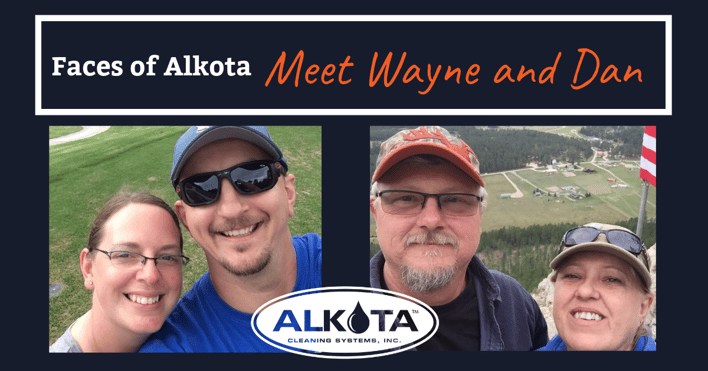 This rendition of Faces of Alkota is a bit unique, as we're featuring two Alkota employees: Dan Schoellerman and Wayne Overhulser
Dan and Wayne recently started working together as production managers in the plant, where they'll be overseeing different areas. Keep reading to learn more about the valuable experience these men bring to our plant.

Schoellerman Replaces Father in Supervisory Role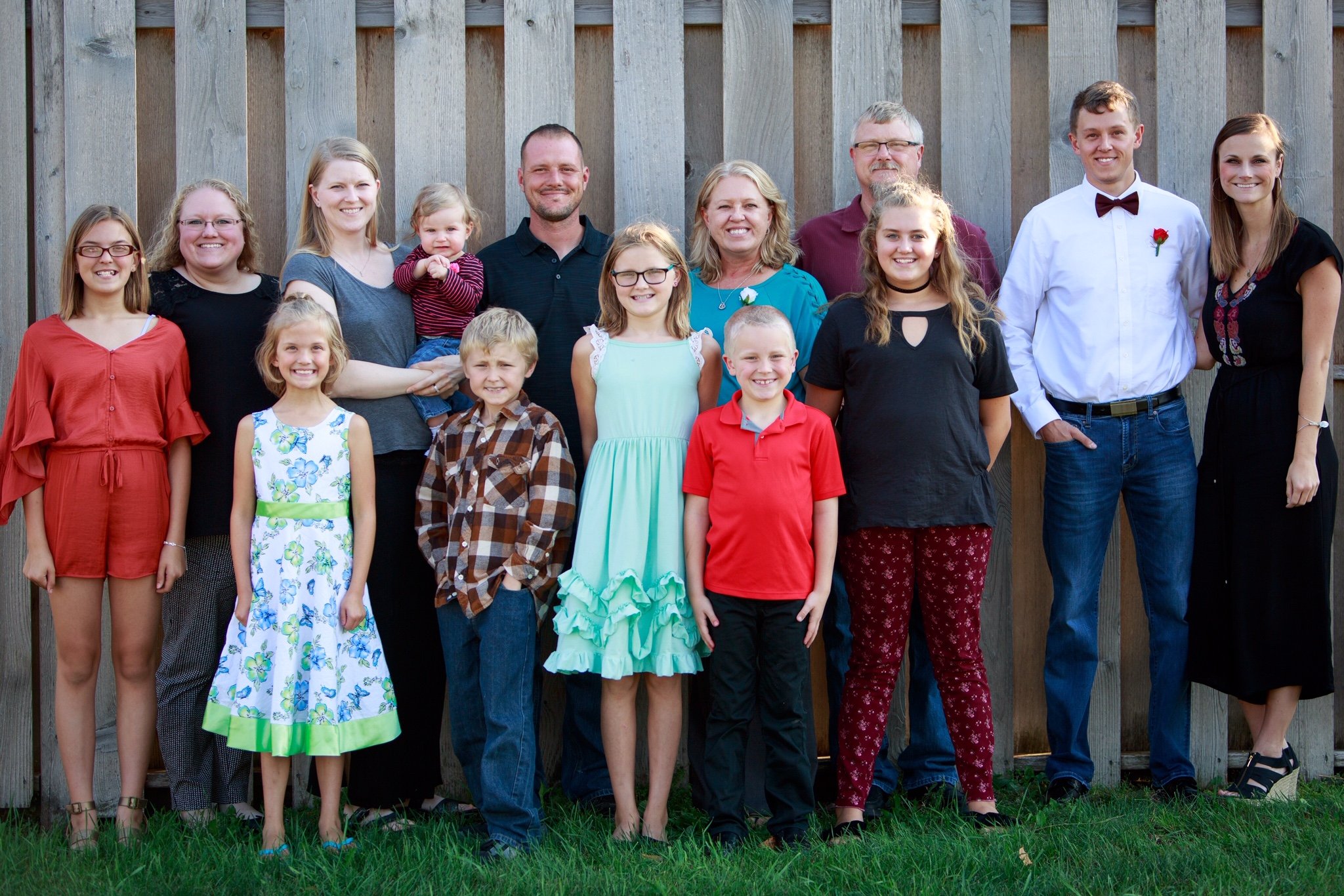 With an Alkota career that began 35 years ago in 1984, Dan Schoellerman brings extensive experience to his new role as production manager for the sheet metal, welding, and paint departments.
After attending Mitchell Vo-Tech for sheet metal, Schoellerman came back to his hometown of Alcester and started out on the pump bench at Alkota.
"At the time there was nowhere to go, no jobs, and my dad worked at Alkota too, so I basically came back because I needed a job," he said.
After a few years running pump assembly, Schoellerman switched to a role operating the press brake in the sheet metal department, a job he says he "really enjoyed."
Five years later, an opening came up in the coil department, and Schoellerman transferred over there where he built coils for 23 years.
Around age 50, Schoellerman said his body started to tire of that, and he moved on to trailers where he's been welding for the past three years.

Recently, Schoellerman was given the opportunity to become production manager. With his breadth of experience, it's a natural fit.
But there's another reason Schoellerman is excited to take on the role. It used to be his father's.
"I'm replacing my dad," said Schoellerman. "He retired 6 years ago and they didn't replace him because everything was running smooth. Gary Mount was supervising everything, but it ended up being a lot, so when he decided to retire they decided to have two of us again."
Besides his history with both the company and the role, Schoellerman appreciates the amazing group of employees at Alkota.
"It's kinda cool, because there's been a lot of these people that have been here for so many years," he said. "It's just like you're coming in and working with friends. You know a lot about each other, you all know each other's kids."
When he isn't at work, Schoellerman enjoys a variety of outdoor activities, from hunting to fishing to motorcycling and four-wheeling. He has been happily married since 1984, and has three children—two daughters and one son—and seven grandchildren.


Overhulser Brings Valuable Industry Experience to Alkota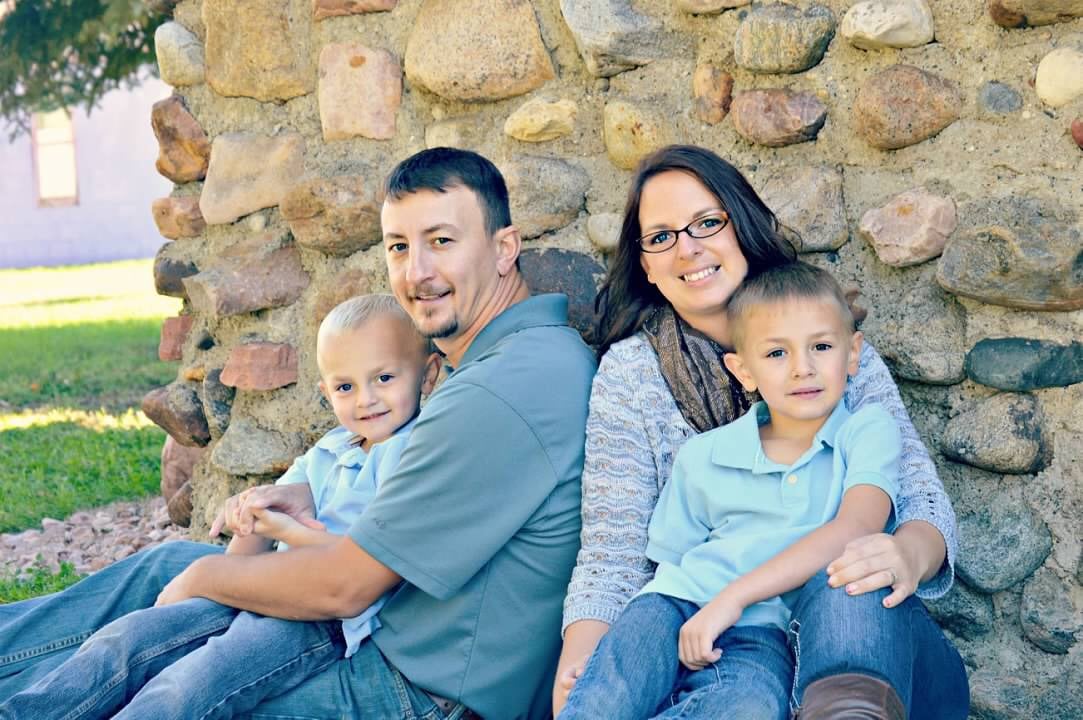 Wayne Overhulser grew up in Alcester, but didn't start working for Alkota until two years ago. Previously, he was in management at a truss facility in Hawarden, Iowa.
At his former job, Overhulser was involved in numerous areas including taking orders, shipping, scheduling, dispatching, maintenance, human relations, and overseeing production.
"He's has a great amount of experience with managing people," said Alkota president, Scott Hansen.
Now, as production manager for assembly and shipping, Overhulser will have the opportunity to share his experience with Alkota.
"I oversee a few areas in the plant that I enjoy doing," Overhulser said. "It all starts with laying down machines and getting out great product for our customers."
As the other half of the plant management team, Overhulser will work with Schoellerman to finalize schedules and interact with employees on a daily basis.
"It's nice to have two sides to something and work together to come up with a plan to get the job done," said Overhulser.
Similar to Schoellerman, Overhulser appreciates the people of Alkota.
"Getting to know people and also talking with our customers is the best thing about working here," he said.
In his spare time, Overhulser enjoys spending time with his wife and two sons, as well as golfing and camping. Additionally, he has served on the Alcester Fire Department for the last eleven years, and has served the last four years as its captain.
---
Stay up-to-date on the latest Alkota news by signing up for our blog below.