Faces of Alkota - Meet Kenny Barnes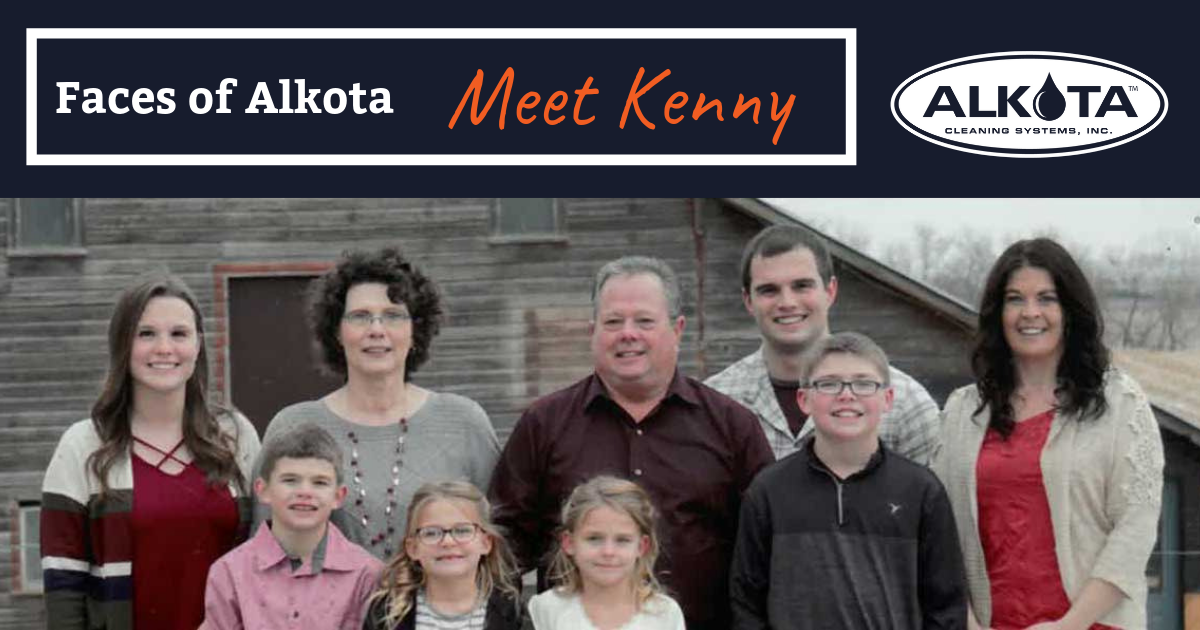 Alkota veteran and moonlighting writer is the highlight of today's Faces of Alkota.
Day to Day at Alkota
Kenny is officially the Warranty Supervisor at Alkota, but his day consists of many other tasks and duties. "I am generally in the office by 5:30-6am to start freight check-ins," says Kenny. When Kenny's not checking on freight and filling warranty requests, he gets busy with dealer support, and end-user support. "No day is ever the same. I always enjoy troubleshooting, and the gratification that comes when we get something fixed."
Kenny started working at Alkota in 1976. He took a short leave from Alkota to do some farming with his brother, but ultimately ended up back at Alkota. Kenny began work in assembly and testing departments. In 1998, the opportunity came up to move into the warranty department, and he has been there ever since.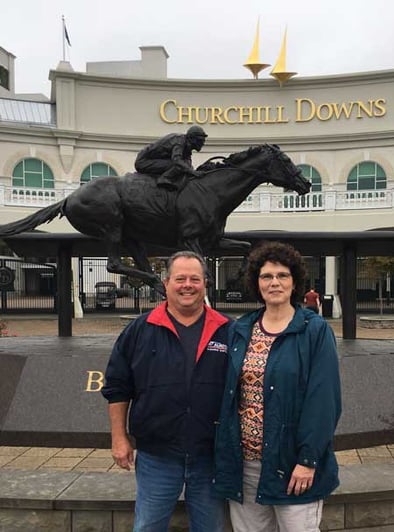 "I enjoy the people I work with. Alkota has always been family oriented," shares Kenny. There are other perks for him too. "I live five minutes from work. Unless there's a tractor slowing down traffic," Kenny jokes, "You really can't beat a good job with good benefits, and small-town life."
Beyond the great co-workers, Kenny enjoys the daily challenges that come with handling support calls and emails.
Small Town Life
Kenny has some great perspective when it comes to small-town life, "I grew up in Washington, D.C., as my father was employed with the Department of Agriculture." When Kenny was entering high school, the family moved to Alcester to manage the local grocery store. His time in D.C. helped him appreciate small-town life.
Family
Kenny married Sandy in 1988. They now have three grown children, with four grandchildren. All his children still live nearby, which Kenny is thankful for.
Free Time
In his free time, Kenny enjoys taking care of his 10 acres outside of Alcester. "I really enjoy gardening and keeping up the property." When he's not fixing or mowing, Kenny enjoys creative writing and coming up with short stories. In fact, Kenny's work has been published in a collection of short stories.
Favorite Alkota Equipment
As a long-time employee of Alkota, Kenny has seen quite the variety of equipment. When we asked what his favorite machine was, he quickly responded with the 216X4. "This is a 2 gallon a minute with 1,600 PSI. It is very efficient and uses less water. Not wasting water or fuel, it is a great overall machine for what most people need. You can clean anything with this." said Kenny.
Favorite thing to pressure wash?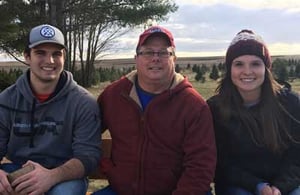 "I have 10 acres, so I mow a lot, 8-10 hours to do everything. I have three larger mowers, and I like to keep them clean. I have a hoist for the decks, and use my 216X4 to get them cleaned up, and keep them in top running condition."
To finish our conversation, I had to ask Kenny what the strangest thing he'd ever pressure washed. "I'd have to say some sewer lines. The machine worked great!"
---
If you're looking for a great work environment with a family-focused culture, look no farther than Alkota. We are always looking for great people. We'd love to meet you!
Looking for an upgrade or a new hot water pressure washer? Look no further than a Made in USA pressure washer from Alkota Cleaning Systems. Alkota hand crafts the finest hot pressure washers in the industry. If you want the best pressure washer for your cleaning needs buy an Alkota.