Faces of Alkota: Meet Wade Schlueter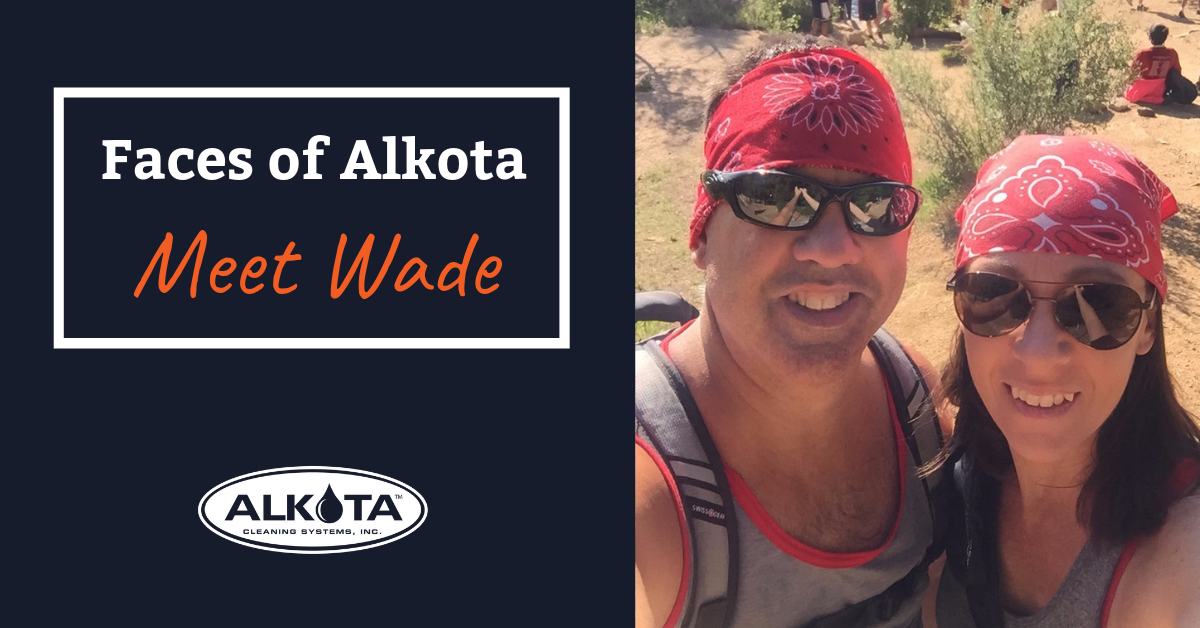 At Alkota, we believe each member of our team has a unique story and history with the company.
Today, we're introducing you to Wade Schlueter, engineering tech, outdoor enthusiast, salsa chef, and an Alkota employee since 2001.
Opportunity for Growth
You could say Wade has "worked his way up the ladder" at Alkota. He has held multiple positions and brings a unique perspective in his current role as engineering tech. With first-hand experience in many Alkota departments, Wade's well-rounded expertise is a great asset.
Wade is a South Dakota native and grew up all over the state, from Dupree to Fort Pierre and Rapid City. Wade's parents were in school administration with frequent relocation around the state.
After some time serving at McChord Air Force Base in Washington, Wade came home to attend Dakota State, pursuing a degree in Information technology. Soon after, he met his now wife, Amy.
Following a move to Alcester, Amy's hometown, in 2001, Wade began his career with Alkota in trailer fabrication followed by five years on the manufacturing floor and testing. When asked why he decided to join Alkota, Wade said, "It seemed like a great company to work at, and it was right in town."
Career Advancement
"In 2007, I got an opportunity to learn Solid Works and have been in engineering ever since," said Wade.
Wade is kept busy with troubleshooting, researching, designing, and modeling. "I help take ideas from concept to completion," says Wade. "Over half my time is dedicated to helping clients customize their machines. We help our customers get the machine to match their needs." The other half of Wade's time gets dedicated to new product development and product improvement.
Wade's main daily tasks include drafting in Solid Works, troubleshooting issues on the manufacturing floor, and keeping detailed notes on changes and project status. "There is something new every day. Lots of variety to keep things fresh," Wade says.
When asked what Wade likes most about Alkota, the excellent company culture and genuine people come to mind. "I really enjoy my coworkers."
Downtime
When Wade isn't busy with his duties at Alkota, you can find him outdoors. "I love biking, hiking, and travel in general. We love exploring Newton Hills and Union Grove State Parks."
When Wade and Amy aren't busy exploring local trails, they enjoy cruising on their side-by-side ATV or spending time in their garden. "We grow mainly tomatoes and peppers and enjoy making salsa," said Wade.
Next time you see Wade, make sure you ask for some of that famous salsa or tips on where to get a good hike in.
---
If you are looking for a career that allows for growth and promotion, make sure you check out Alkota Cleaning Systems. Learn more about us here.