Faces of Alkota: Mitch Merkwan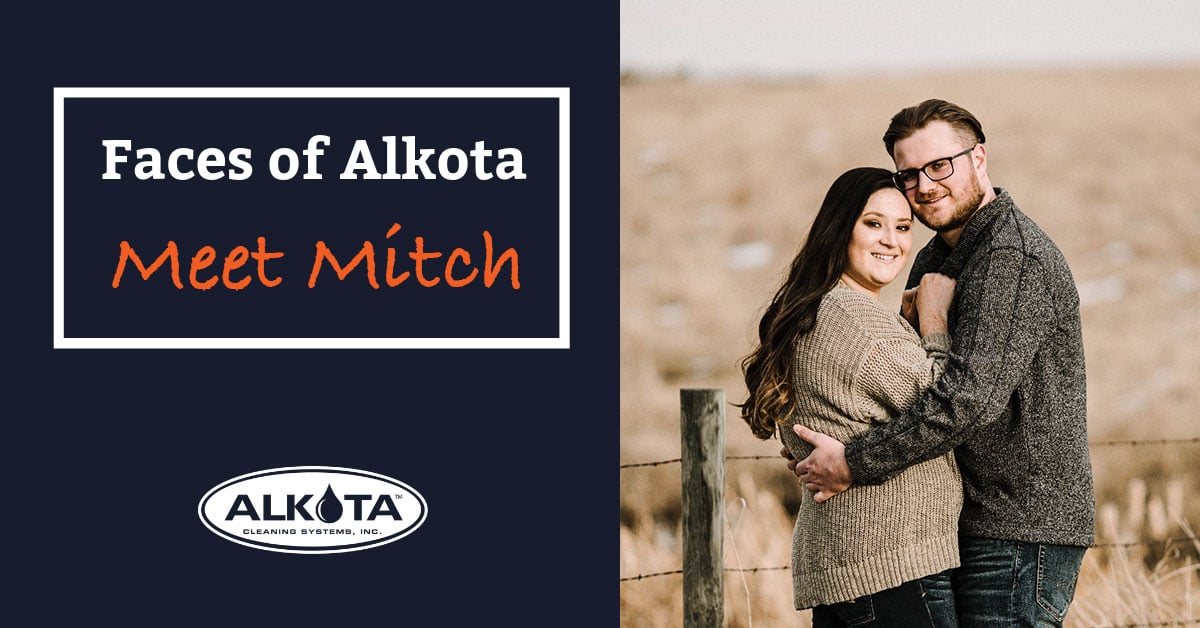 On today's Faces of Alkota the focus is on Mitch Merkwan, accounting manager.
You can typically find Mitch behind a computer screen crunching numbers, overseeing payroll, running cost of sales reports, and more in his role as Accounting Manager.
Mitch grew up in the town of Tyndall, SD, which is not much bigger than Alcester.
Upon graduation, Mitch headed to the University of South Dakota (Go yotes, eh Scott?) to pursue a degree in business. "At the time I really wasn't sure what I wanted to do, so business school made the most sense."
"One of the first classes I took was Accounting, I loved it and decided to pursue this as my major." Mitch finished his time at USD with a Masters in Accounting. "USD has a program to help get your masters out of the gate."
When Mitch graduated he started looking locally for a job. "I saw the opening at Alkota here in Alcester. I was a good fit and here I am today." Mitch started with Alkota in September of 2018.
When Mitch isn't neck deep in spreadsheets he enjoys time off with his high school sweetheart, Veronica, at their home in Harrisburg.
"We live with our two cats Lucy and Gretel". When the cats allow, Mitch enjoys relaxing with some video games and also attending local sporting events. "Anything really, football, basketball, baseball, hockey, I really enjoy sports".
About Alkota
"Everyone is so friendly, I'm never scared to ask a question or get help with a concern. It feels like a small town, seems like home." Beyond enjoying his co-workers and day to day tasks, Mitch loves hearing about the quality products Alkota puts out. "I love to hear stories about how reliable our products are and how long they have been running."
If you're looking for satisfying employment, and you think Alkota might be a good fit, we'd love to hear from you. Check our our current openings and apply today.