THE ALKOTA PROCESS: Custom Industrial Pressure WasherS BUILD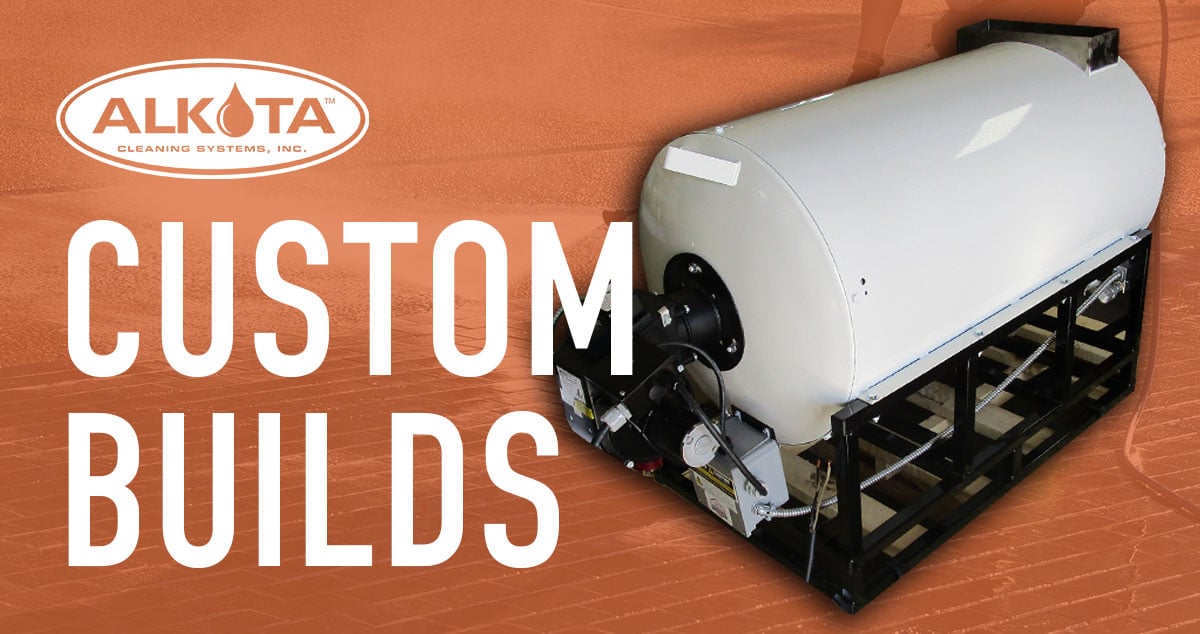 Alkota welcomes custom pressure washer builds requests. We love the challenges that come with customer requests and performance requirements. Working alongside our Alkota Dealers, we match our clients with the perfect machine with options and enhancements for their cleaning needs. The more unique the request and conditions, the more Alkota shines. Below, we have outlined our typical plan and build process to explain how the process works!
The Design Process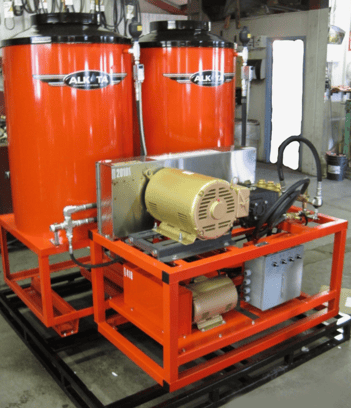 A client looking for more in their equipment should start by contacting their local Alkota Dealer to begin a custom build. The dealer will be able to collect all the specifications and requirements needed for the project.
Once the Alkota Dealer has all the information, they will contact Alkota Sales Department for a quote. Depending on the requirements and research needed, a quote can take from one day to a few weeks.
Once the client approves the order, we move forward with the design and engineering process. From here, the bill of materials is generated, and the unit gets scheduled for production.
What Qualifies as a Custom Build?
To put it simply, any unit that is not readily available in Alkota's standard line becomes a custom-built model.
Length of Process
The process is length varies from project to project. When a quote is provided, we ofter include a general time frame and expectations for the client.
Obstacles/Challenges
Clients coming in with a particular need? Alkota thinks outside the box. When there is a request that we feel unsafe or unrealistic, we will notify the customer and work together on another alternative solution. We love the challenges that come along with custom builds.
What about changes or revisions?
Alkota has been in the business for over 50 years, so we have seen most of these special requests and change requests. Changes can and often affect the process time frame and the completion date delayed. The request specifications will go to engineering for processing. Once this process is done, it then goes back to the sales department if updates are needed on pricing and delivery time frames.
Cost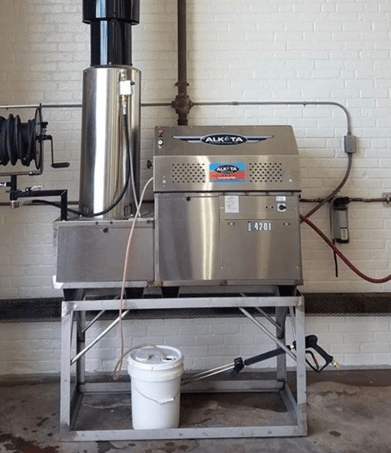 Pricing is based on material, engineering, labor, design changes, and freight costs. Every project is different.
Delivery
We ensure the delivery of a custom pressure washer is hassle-free for the client, from our secure packaging to vetted delivery partners. Our Local Alkota Dealers will take delivery of equipment and provide startup and training of the custom build.
You Dream it, We'll build it.
Alkota has received many unique build machines throughout the years, such as:
Glycol heating equipment

Steam Equipment

Military Equipment

Vacuum Systems, just to name a few


Get Started Here
Alkota makes it easy for custom-built pressure washer equipment requests. Just contact an Alkota Dealer or call Alkota at 800-541-7267 or email at sales@alkota.com to get the process started. We look forward to working with you.