TOOLS FOR THE TRADE: DAIRY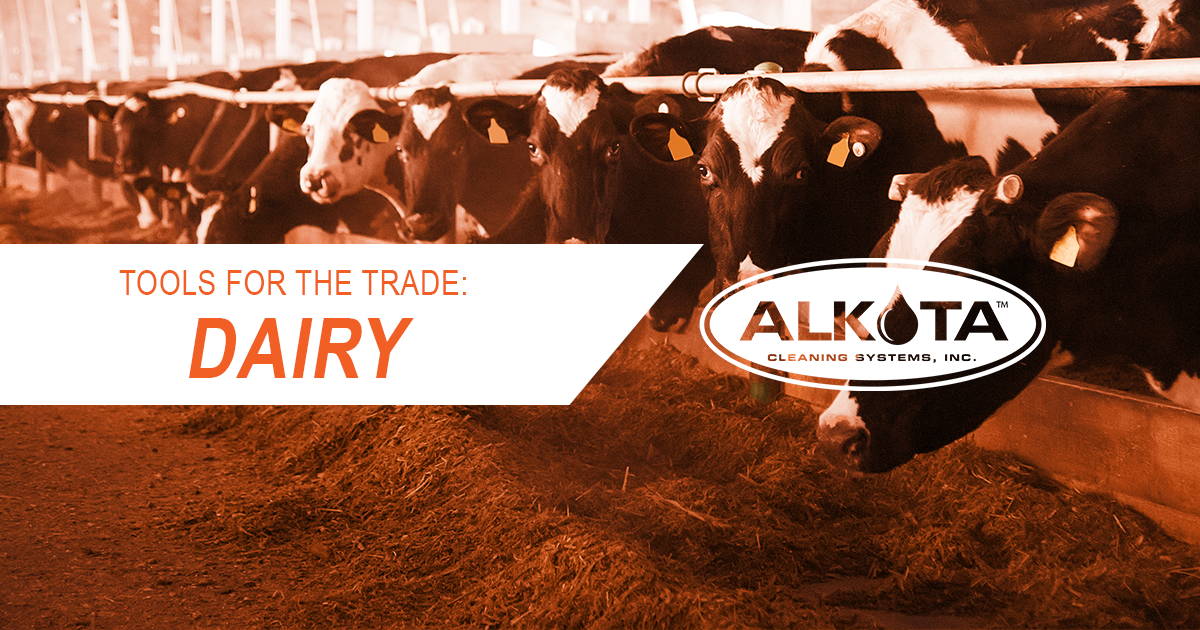 Living on a dairy farm, you will see your fair share of...mess. Farmers use tough machines to help supply dairy to the USA and more. Yet, like all great machines, some get build up grime, poop, you name it, that needs to be taken care of.
Farmers need tough equipment and products to combat those dirty situation. Milking equipment is costly, and it's important to keep them clean to continue proper use. Alkota has kept farmers and producers in mind as they have designed machines with those tailored needs in mind.
TOOLS WE RECOMMEND
Here at Alkota, all our equipment is made in the USA. we are proud of being able to build, customize, and repair our machines. We love to help farmers, which is why we have a list of equipment for those needs.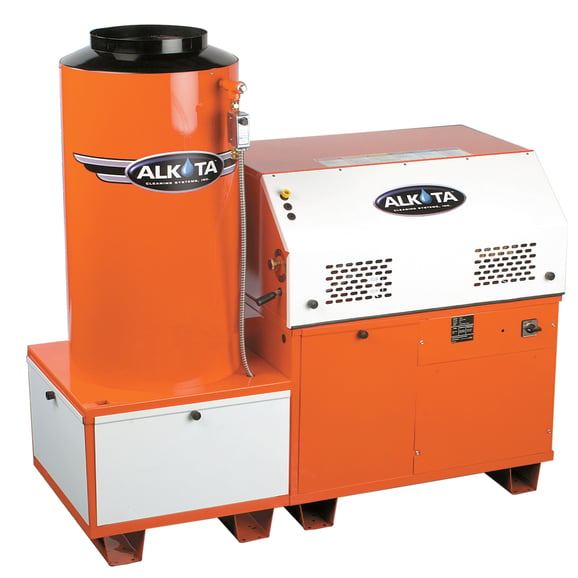 Pressure Washer LP Gas Heated 5181 LP Alkota: Hot power washer, where performance, durability and serviceability is at itsfinest. Alkota gas fired hot pressure washers give you maximum cleaning efficiency by providing water temperatures between 180 - 200 degrees F.
Pressure Washer Hot Water -518X4: Where power, performance, and mobility help you get the job done. The Alkota X4 series is the most popular hot water pressure washer in the industry, guaranteed to provide results you will love. Includes an industrial hose with a swivel end and bend restrictor, professional-grade insulated trigger gun with safety lock, insulated wand for user safety, and quick connect nozzle.
Power Washer Detergents - SD-999: Designed specifically for AG buildings including hog confinement buildings, dairy barns and poultry buildings. This is a completely Biodegradable detergent.
Ready to invest in an Alkota Pressure Washer today? Connect with your local Alkota dealer.
Want something fun to watch? See our equipment in action cleaning some dirty messes!