TOOLS FOR THE TRADE: HOG/AG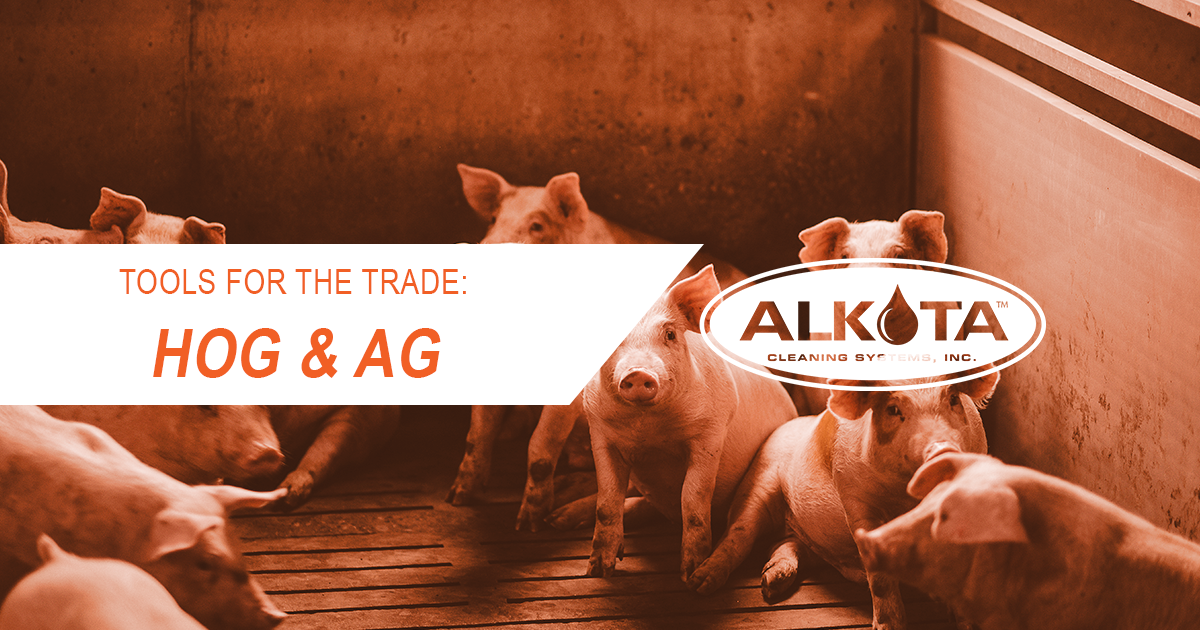 Producers are important in the growth of the economy and way of life. From raising livestock, to fielding crops; it's a never ending job for the farmer.
Don't let your time slip away with ineffective equipment that breaks down while you are cleaning up those barns and stalls. Alkota has put the producer's needs in mind. It's important to keep your buildings sanitized and your farming rigs clean.
TOOLS WE RECOMMEND
Here at Alkota, all our equipment is made in the USA. we are proud of being able to build, customize, and repair our machines. We have a wide variety of options for you to chose from. Whether it be a steam cleaner, a custom built pressure washer trailer, or our pressure washer units; all are built with integrity with customer service to match.
For cleaning your rigs to your stalls, we have a list below:
Power Washer Detergents - SD-999: Designed specifically for AG buildings including hog confinement buildings, dairy barns and poultry buildings. This is a completely Biodegradable detergent and contains alkaline builders to remove manure, greases, oils, fats, proteins and other soils from concrete, metal and painted surfaces.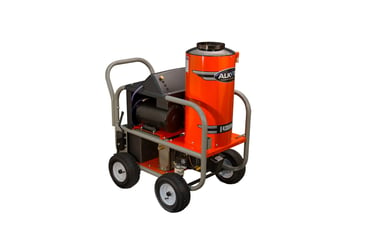 Power Washer Hot Water 430XM4 Alkota: Industrial hot power washer, where power, performance, and mobility help you get the job done. The Alkota X4 series is the most popular hot water pressure washer in the industry, guaranteed to provide results you will love. This belt driven pressure washer features a triplex pump that runs at a lower RPM for a cooler, quieter operation.
Power Washer LP Gas Heated 5301-3-LP Alkota: Its performance, durability and serviceability is top class. Alkota gas fired hot pressure washers give you maximum cleaning efficiency by providing water temperatures between 180 - 200 degrees F. This gas fired power washers is a stationary, cabinet style, providing you with cleaning power of 5 GPM @ 3000 PSI. You can centrally locate and connect with piping/hoses to remote cleaning stations
If you are on the hunt for a new machine, that can get the job done, connect with your local Alkota Dealer today.
Want something fun to watch? See our equipment in action in a Hog barn!