TOOLS FOR THE TRADE: MANUFACTURING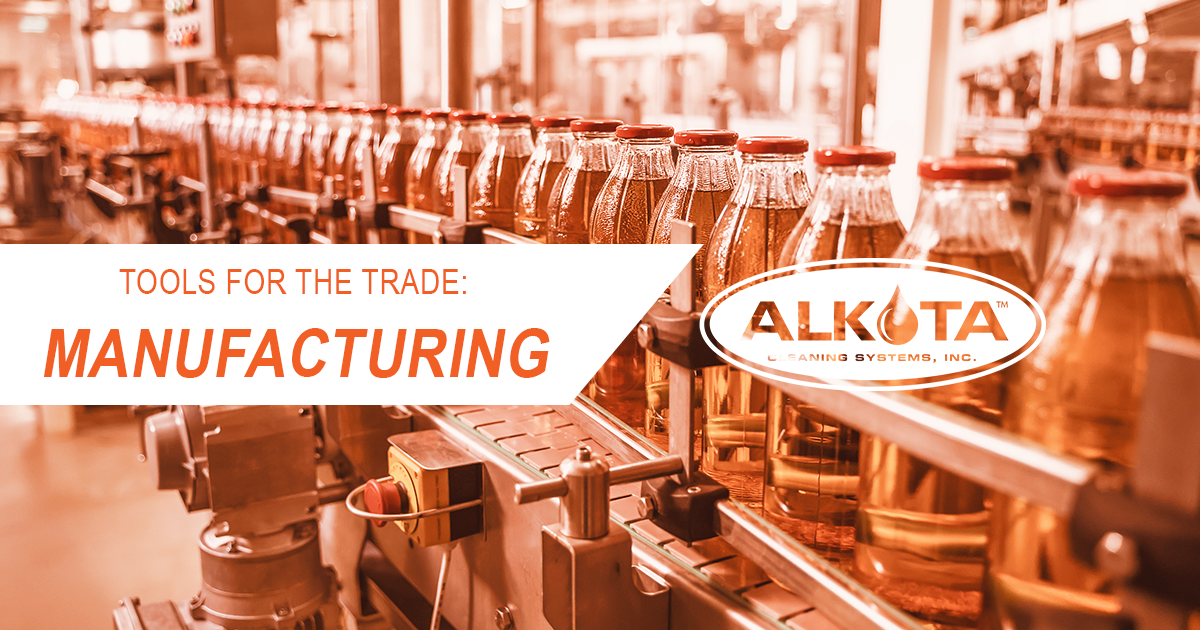 Manufacturing is a tough business. It's essential to most facets of industries, including Alkota. So why allow your machines to get run down with the grime build up?
It's important to keep equipment clean. Efficiency is important in every facility, so don't let your machines break down. Give them the clean they deserve. Alkota has prided itself with understanding what manufacturers need when it comes to cleaning equipment and product.
TOOLS WE RECOMMEND
Here at Alkota, all our equipment is made in the USA. we are proud of being able to build, customize, and repair our machines. For cleaning your machines we recommend the following:
Pressure Washer Detergent - AP-1114: is a biodegradable industrial detergent made to clean and degrease farm equipment, cars, oil fields, trucks and other industrial cleaning applications. Is an excellent cleaner in food institutions. Safe to use on virtually all painted, plastic and metal surfaces. A low sudsing general purpose detergent.
Power Washers Industrial Hot Water 4308 - All electric hot water pressure washer is designed for area where you need maximum cleaning power where space is tight and open flames are out of the question. Whether the job site is a manufacturing firm, food processing facility, chemical plant or mining operation.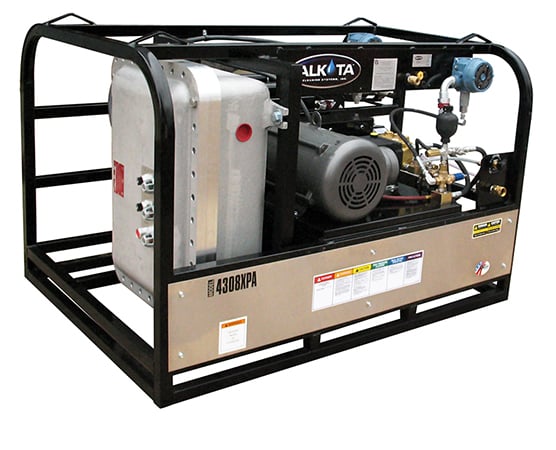 Pressure Washers Hot Water Gas Engine 4405XV4-Allows you the ability to go anywhere with the power to take on the most difficult jobs. The rugged gas engine 4405XV4 features an electric start Vanguard engine with a belt driven pump on an isolated platform. The isolated platform provides vibration reduction, for long life of your engine and pump components. Industries such as hog and poultry production, construction, salvage yards and many more applications rely on these units to get cleaning done quickly and efficiently.
Looking for quality pressure washers built to last? Connect with a local Alkota distributor today.
Want something fun to watch? See our equipment in action!